Outdoor events, like parties and gatherings, are the perfect way to entertain guests in a fun and exciting way.Hosting a party outdoors takes the pressure off of finding space inside your home to fit your guests comfortably or keeping it tidy.
Many people enjoy hosting cinema parties because the movie makes it easy to throw a theme together, and all guests bond around a common idea.It is an activity that takes multiple hours, so you can entertain for a while.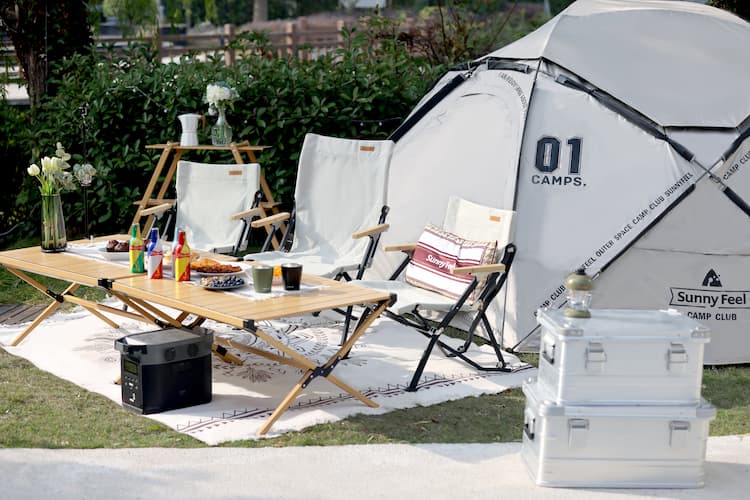 Think this sounds too hard?Think again!Outdoor cinema parties are the perfect low-maintenance party style!You can shop your home for decorations by using things you already own, and all you need to show the film is a large white sheet and a projector!
If you want to be a bona fide tech genius, you can connect multiple Bluetooth speakers to your computer and blast the noise through the trees.Whether you are gathering for the latest installment of your favorite franchise or hosting a get-together as a celebration of an old cult classic, these easy outdoor cinema party ideas might be for you!
Each idea presented in this list is customizable, and you can adapt and mold it to fit your friend group or personal tastes.Take the party outside with these 10 easy outdoor cinema party ideas!
Create a Dependable Movie Screen
If you are new to hosting outdoor cinema parties, you might not own one of those high-tech, inflatable movie screens you have seen all over Pinterest.Instead, you can make a functional and dependable movie screen from a couple of bedsheets!
Find two or three king-size flat sheets and hang them up in your desired location outside against a flat surface.If possible, look for a plain-colored surface as the background to avoid any extra color coming through later.
Add a fun border with tape or other decorative items to be sure it won't fly away, and you are good to go!
Find a Quality Projector
Similar to the inflatable screen, most newbies to outdoor cinema parties do not own a projector.If this sounds like you, do not panic!You can purchase projectors online for about $40 or $50 on the low end, and they can range beyond $200 on the high end.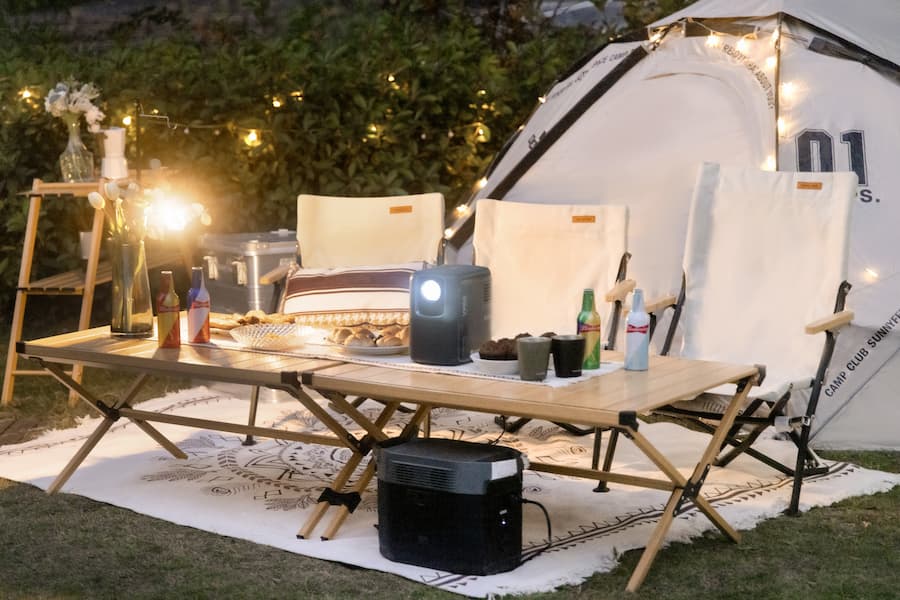 However, to avoid buying one of your own, especially if you will not use it enough to justify the price, you can rent them from your local, government-funded library!
Invest in a Reliable Speaker
So you have your projector and movie screen set up and ready to go. Now, you should think about how your guests will hear the movie.Investing in a reliable Bluetooth speaker is one of the most reliable methods of streaming sound.
If you are hosting the party behind your home, you can rely on the wifi signal to allow your phone or computer to stream the movie and play sound without a glitch!
Brands like Sonos make excellent options for home sound systems, Bluetooth, and wireless speaker options.
Make a Popcorn and Candy Stand
Now that the equipment is taken care of, it is time for the fun part! No outdoor cinema party is complete without snacks.Use your outdoor furniture to create a designated area where guests can get popcorn, candy, and other snacks.
Place self-serve tools, like tongs and separated containers on the table, so your guests can make personal snack bags.Use popular candy items, easy-to-grab snacks, and any fan requests for these bags.You can also pre-prepare popcorn bags in adorable, vintage-looking popcorn bags or cups that you can find online!
Cook or Purchase Themed Foods
If you are celebrating a birthday, buy or bake a cake honoring them, decorated with characters from the movie you are showing.You can also make foods reminiscent of the film's theme that your guests will love!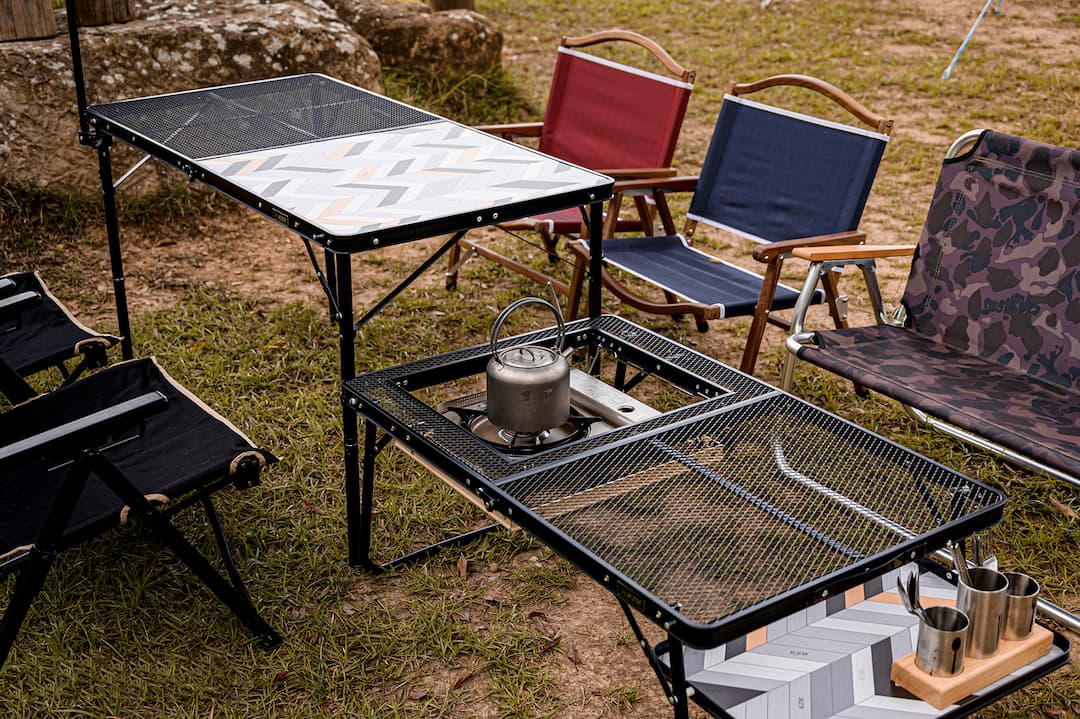 For instance, if you are watching a Harry Potter movie, create a station for Butterbeer or make a few British foods to bring in the culture.Do not be afraid to play into the theme!
Lean Into The Movie's Theme for Decor
Similar to how you should lean into the theme for the food, the decor must also adhere to the theme!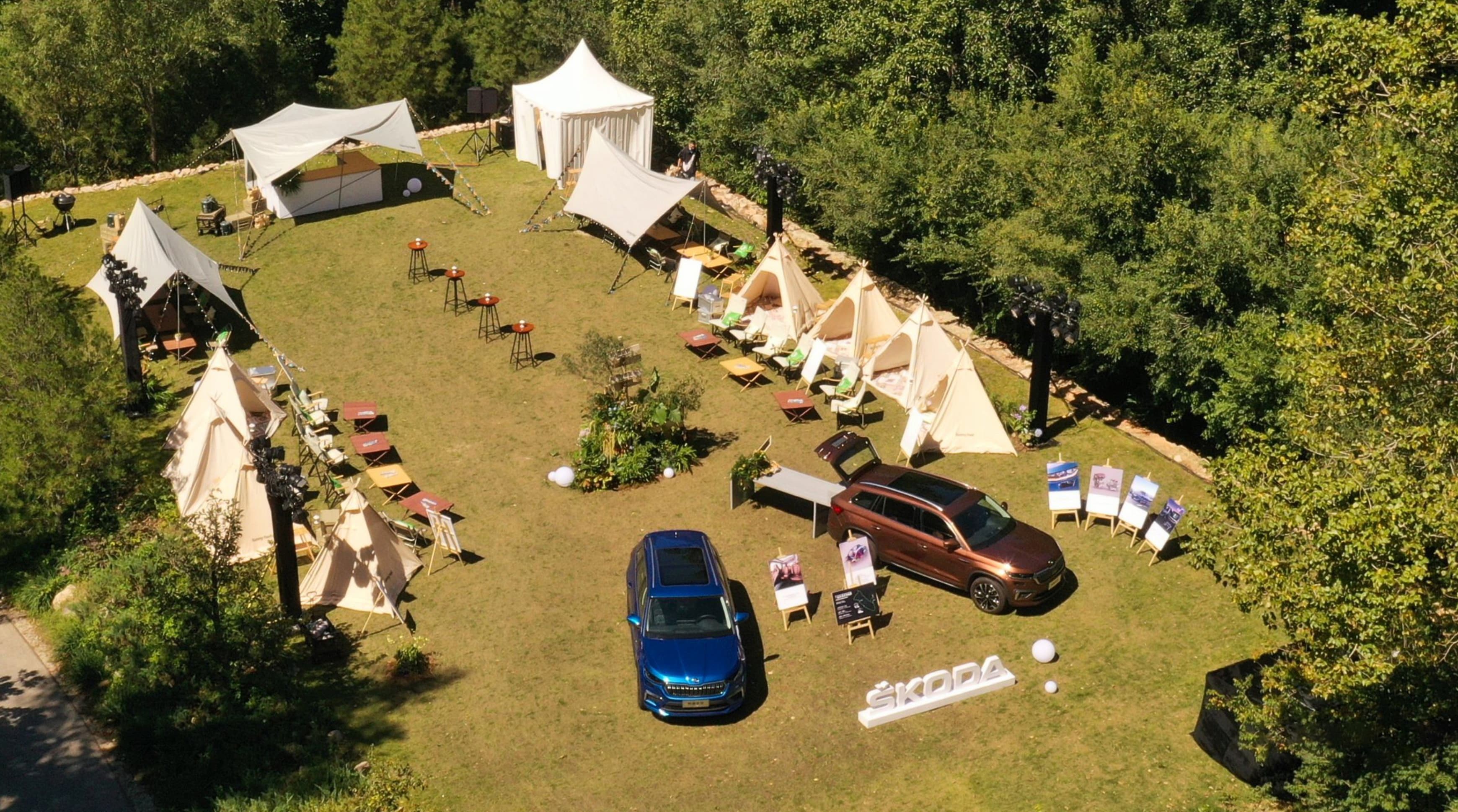 If your guests have yet to see the movie or are unfamiliar with its world, you can decorate the party reminiscent of the timeframe the movie takes place in. You can also bring in various colors from the movie poster or items that evoke the same tone as the film. Feel free to add decor that might seem obscure or general. Decorating is half of the fun of the party!
If you are watching a movie from a franchise or a movie your guests are already fans of, you can make the cinema party a costume party where your guests dress as their favorite characters!
Make Quote Cards for an Icebreaker Game
Let's face it, every party seems a little awkward at first.However, you can make it a little less awkward by creating a quote card game where the people at the party get a quote, and they have to match it to the person who said it!
If you have not seen the movie before, you can play this game with famous quotes.
Create a Cozy Seating Area
Seating is everything for an outdoor cinema party. While you may not be able to bring out a full sofa and armchair, you can use outdoor items known for their comfort level.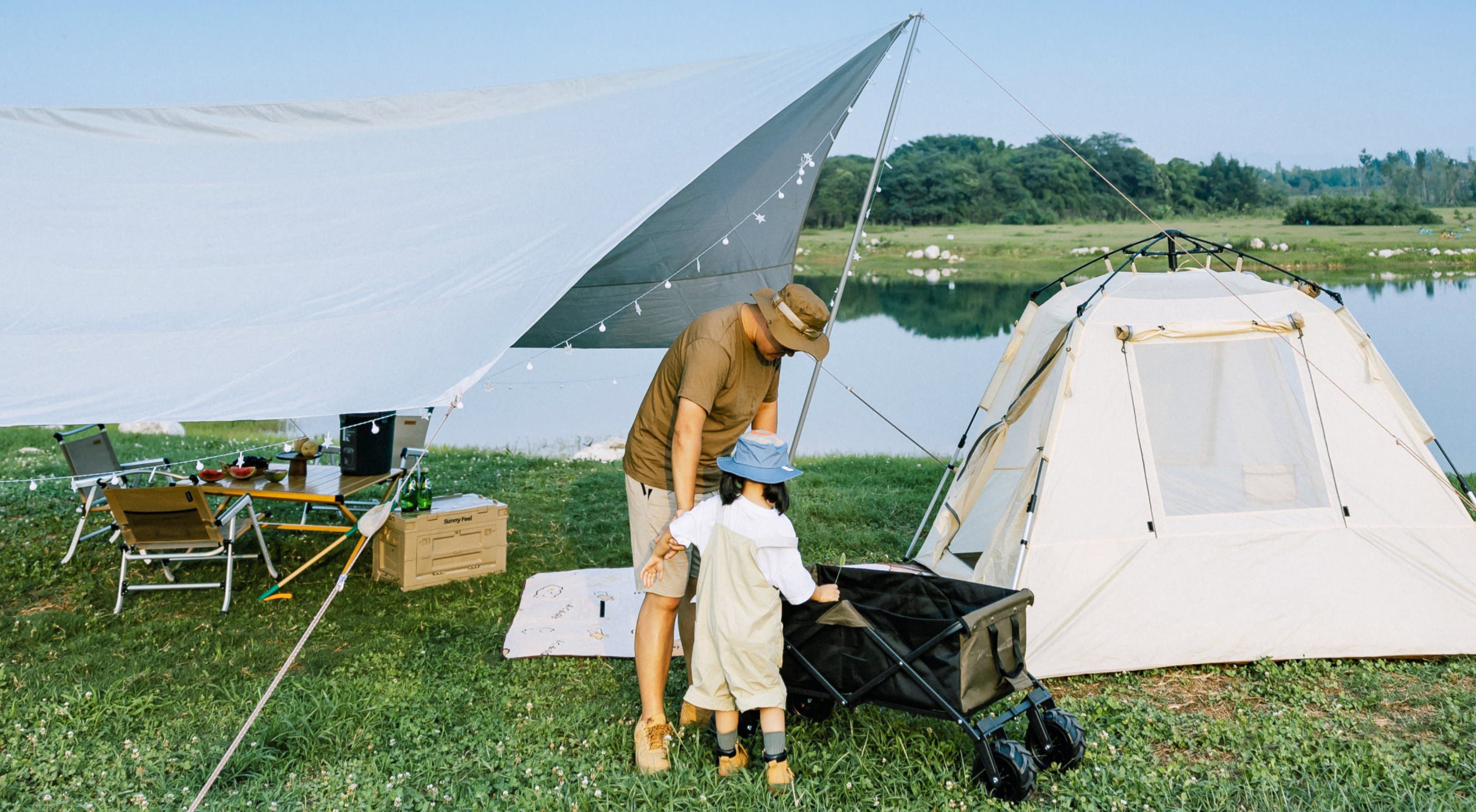 Camping chairs are some of the most underrated seating options for an outdoor cinema party! You can also rearrange any outdoor furniture you have to accommodate everyone comfortably.
If you still lack seating, try making a floor cushion from pillows and blankets!
Look Into Renting a Food Truck or Dessert Machine
If you are not a cook or realize it will be more cost-effective to feed your guests in bulk, try renting out a food truck!
Pricing depends on your local options, but this is a fun way to let them feel special and like they can customize the meal.
If the movie has a specific or meaningful setting or location, try to find a food truck that is also from that location!
You can also rent dessert machines like snow cone machines or cotton candy machines. These are popular hits with groups, especially in the summer months!
A Cooler is Your Best Friend
Even though we have primarily focused on food, we can not forget the drinks!
Sitting any canned or bottled refreshments out in a cooler is the best way to keep them cool for hours, especially when they are outside for long periods.
Also, for food safety, you should keep foods that require refrigeration inside the cooler. Keep the cooler out of the sun, if possible, but still in a convenient location for easy access.
Which Idea is Your Favorite?
From this list of top 10 outdoor cinema party ideas, which one is your favorite?
Perhaps you can implement these ideas in your next cinema party to create the ultimate night out for you and your guests!