Introduction
Most people are beginning to buy the idea of modifying their outdoor spaces like balconies, gardens, and porches with more aesthetically pleasing and convenient designs. Outdoor furniture manufacturers and suppliers are eager to spend more cash, especially on producing and designing outdoor furnishings that enhance aesthetics.
This will make their products more appealing to their consumers.

The coronavirus pandemic initially affected theoutdoor furniture industry, but the growth curve turned in its favor. The worldwide tourism industry has prospered in recent times. Producers and outdoor furniture suppliers now have good potential thanks to this development.

With a growing population and increasing urbanization across several sections of the globe, lifestyle patterns have significantly impacted. Due to the expanding urban population, the need for outdoor furniture has been spurred by an increase in private residential building development in rural and semi-urban regions.
Due to their superior comfort and increased visual benefits, outdoor furniture goods have become some of the most appealing items in both business and residential areas.

In this article, we'll look at the future of theoutdoor furniture industry.
Outdoor Furniture Industry Outlook
It is projected that changing consumer tastes for commercial and residential facilities in developing markets would increase consumer demands. To create more aesthetically pleasing and fascinating designs, buyers concentrate on upgrading outside areas, including patios, lawns, porches, balconies, and terraces.

People are eager to spend money from their discretionary budgets to improve the attractiveness and the expanding variety of products, particularly in the innovative designs of outdoor furnishings. This is expected to fuel market expansion.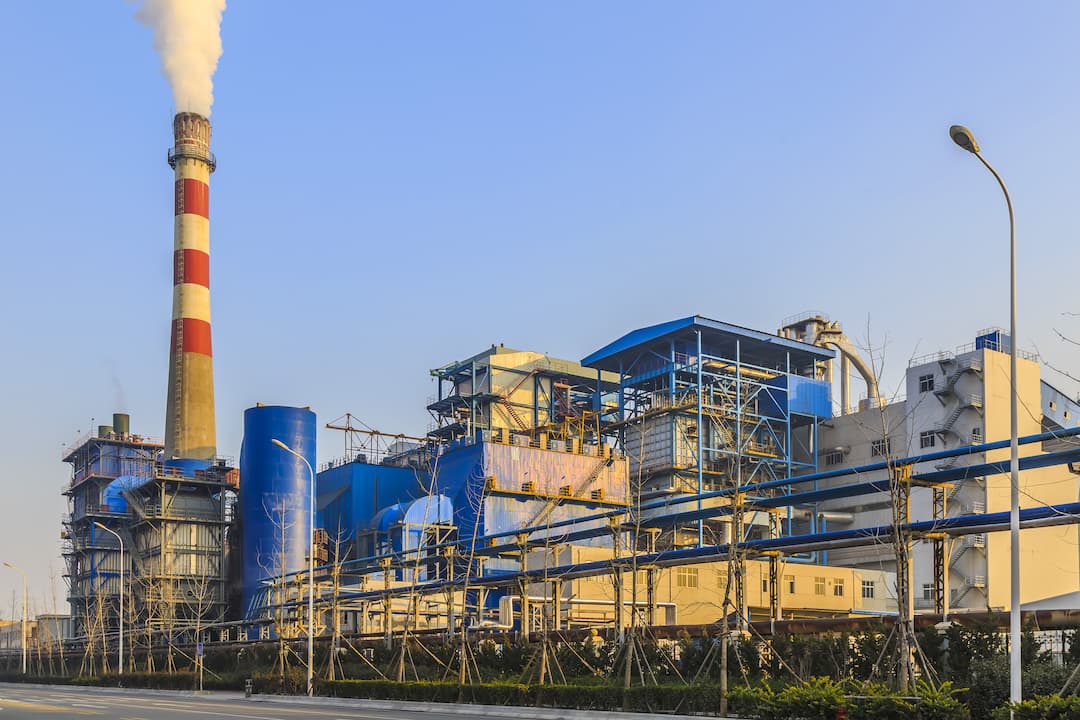 Additionally, the outdoor spaces offer enough room capacities, which provides several restaurants and hotels the chance to increase their rooftop eating area. As a result, some producers are expanding their production facilities to take advantage of this opportunity and satisfy the demands for outdoor furniture. The components that are utilized to make furniture are pricey.
The Impact of COVID-19 on the Outdoor Furniture Industry
Nothing trumps the feeling of being in contact with nature and relishing its goodness. Several reports by scientists have shown that frequent interaction with nature can boost immune systems, positively impact your mental health, and also increase your sociability.
The COVID-19 pandemic did a lot of reset regarding how we interact with people and the world around us. Since it found its way into the larger popular populace, coronavirus has made more people spend their productive time outdoors. Since a lot of people now work indoors, the need to invest more in outdoor furniture has surged astronomically.

The globaloutdoor furniture industry has witnessed consistent growth since the dawn of the decade. According toTechnavio, theoutdoor furniture industry is expected to grow by $3.73 billion from 2020 to 2025. And the industry's global growth will expedite at a 3 percent compound annual growth rate.

A particularsurvey said that 82 percent of American households are more enthusiastic about renovating their outdoor spaces than before the pandemic, despite the fact that a significant portion of the numbers continued to increase dramatically due to the lockdown caused by COVID-19. Hence, this industry saw significant growth in sales of chairs and couches and some other furniture items like outdoor rugs, lighting, and tables.

The outdoor furniture market share is expected to increase by USD 3.73 billion from 2020 to 2025, and the market's growth momentum will accelerate at a CAGR of 3%.

According to aStatista analysis, $17.1 billion will be the global valuation forpatio furniture industries in 2021. And by 2027, it is projected to rise to $22.9 billion.

Consumers are starting to incorporate innovations into their outdoor areas to improve their living standards. They made investments in a healthier and sustainable environment for their patios, terraces, and outdoor furniture.

Several people are changing their preferences in favor of healthier living practices, reasonable consumption, and the benefit of society via personal development in reaction to COVID-19's impact on human well-being and its link to contamination and the loss of natural habitats.

Nearly 50% of the global population was compelled to stay at home due to the coronavirus outbreak, which resulted in many employees' teleworking and students taking classes virtually.
More individuals are choosing to renovate their exterior areas, patios, and green spaces for more convenience to comfortably work and take academic tasks at home. Additionally, there was a surge in consumer expenditure on outdoor furniture when social distancing became the new norm.

Due to growing environmental considerations brought on by deforestation and the usage of hazardous coatings, many suppliers in the industry are directing more of their attention toward the use of sustainable alternatives.

One of the reasons why you should settle for Sunshine's products is because of it's environmental friendliness. Unlike some other products in the market, Sunshine uses recycled fabric.
Additionally, Sunshine substitutes the wood in its structure with aluminum and reuses waste water and waste gas during manufacturing to lessen energy usage and deforestation.

Using these kinds of organic materials increases the outdoor furniture's capacity to survive severe weather conditions while also improving its attractiveness. Thus, one of the major factors driving market expansion is the growing pressure to adopt environmentally-friendly outdoor furniture.

Providers such as Sunshine drive market growth due to their supply of multi-purpose outdoor furnishings and the expansion of online sales of outdoor furniture goods.
Top Outdoor Furniture Manufacturers/Suppliers
1. Sunshine Outdoor
Sunshine Outdoor is a company that provides cutting-edge bespoke furniture solutions. Sunshine was founded in 2004 and is a leading high-quality leisure product provider.

Sunshine Outdoor mostly creates outdoor furniture and other recreational products for vacations. Sunshine has delivered solutions for scores of industry players worldwide, assisting them in gaining market share and reputation on a global scale, thanks to its exceptional R&D capability and first-rate assembly lines. Additionally, end customers can take advantage of a distinctive and revitalizing staycation thanks to the superior outdoor furnishings Sunshine provides.

Sunshine Outdoor is excellent for persons with a keen sense of elegance. Anything else comes nowhere close to the elegance and luxury of our furniture after you've tried it. Because of our current appearance, all of our products are immediately recognizable, and because they're all crafted by our artisans using the best materials, their durability speaks for itself.

2. Neighbor
Neighbor was established to enable customers to develop outdoor social areas for socializing with neighbors, family, and friends.

The company was started by three friends to assist customers in converting their lawns into outdoor spaces. Its offerings are manufactured from tough, climate-resistant materials, some of which are recycled or ethically sourced.

According to Neighbor, by adequately equipping balconies, patios, yards, and other outdoor spaces, they can enable their customers to unleash a real space you can love and use for certain indoor and outdoor spaces.

Neighbor provides a plethora of outdoor couches, dining sets, chairs, and furnishings. Teak wood that has been responsibly sourced and FSC-approved, as well as weather-proof Sunbrella fabrics, are used to produce its contemporary designs.

3. Yardbird
Yardbird was established in 2017 by father-and-son team Jay and Bob Dillon to provide consumers with inexpensive and ecologically-friendly outdoor leisure equipment.

They discovered that most buyers felt pressured into purchasing expensive outdoor furniture packages or cheap items from big-box retailers that need hours of installation. Therefore they decided to produce a superior choice that would cater to this obvious shortcoming.

This Minnesota-based company prioritizes environmentalism, and recently, it used more than 150,000 pounds of plastics from the Philippines' beaches, rivers, and other vulnerable regions to make its furnishings.

4. Floyd
Be it for a group dinner on a warm summer or a chilly December beer with friends and family around a fire pit, Floyd's outdoor furniture is made to endure the weather and offers comfy outdoor dining and seating solutions.

Floyd has a preference for lively décor. They aimed to build a timeless collection with serotonin- and mood-enhancing hues. A powerful geometric silhouette that's beautiful and sturdy without being delicate unites each item.
Their Outdoor Set is the ideal option for public places or any area that endures a battering since it is exceptionally resilient and complies with contract-grade BIFMA requirements. This Outdoor Set is made to withstand the elements; it is completely water-proof and perforated to ensure that no precipitation ever accumulates.

With their bistro set and outdoor dining table, you can extend your dining area outside and have a romantic supper or brunch.
Small rooms and terraces are also excellent places for Floyd's square table. Its collapsible outdoor chairs have a distinctive, pleasant curve that offers the ideal sitting position. They can be conveniently stacked when not being used to minimize space.
Conclusion

Well before the COVID-19 outbreak, there was already an increase in demand from buyers in thepatio outdoor industry. No other furniture industry has a growth rate like this, and COVID-19 appeared to hasten that growth even more.