Warm weather is the perfect time to think about how you can make your outdoor space summer ready. If you have a pool, then you know that having the right pool furniture is a must.
Of course, you want furniture that is stylish and compliments your home. But you also want it to be comfortable and durable enough to withstand the elements. Keep reading for some great outdoor pool furniture ideas to get your home summer ready in no time.
What To Look for When Buying Outdoor Pool Furniture
Before you start browsing or buying your outdoor pool furniture, there are a few key components you may want to keep in mind, including: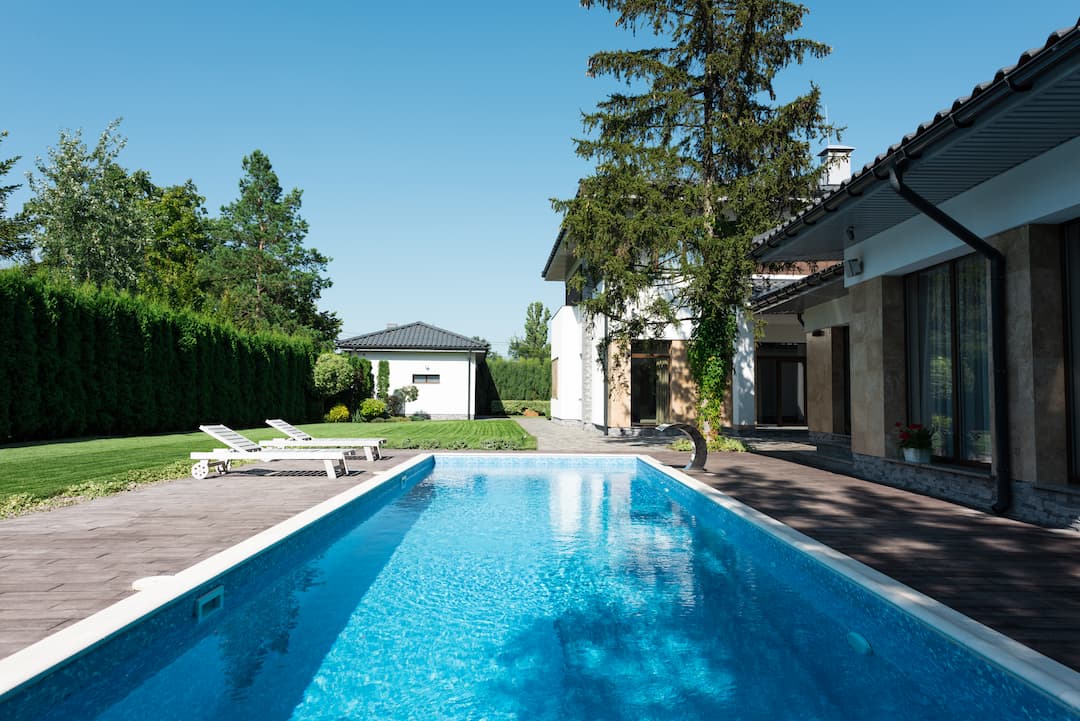 Consider Your Climate
If you live in an area with very hot summers, you'll want to make sure that your furniture can withstand high temperatures and direct sunlight. Look for materials like powder-coated aluminum or resin wicker. They won't fade or crack in the heat!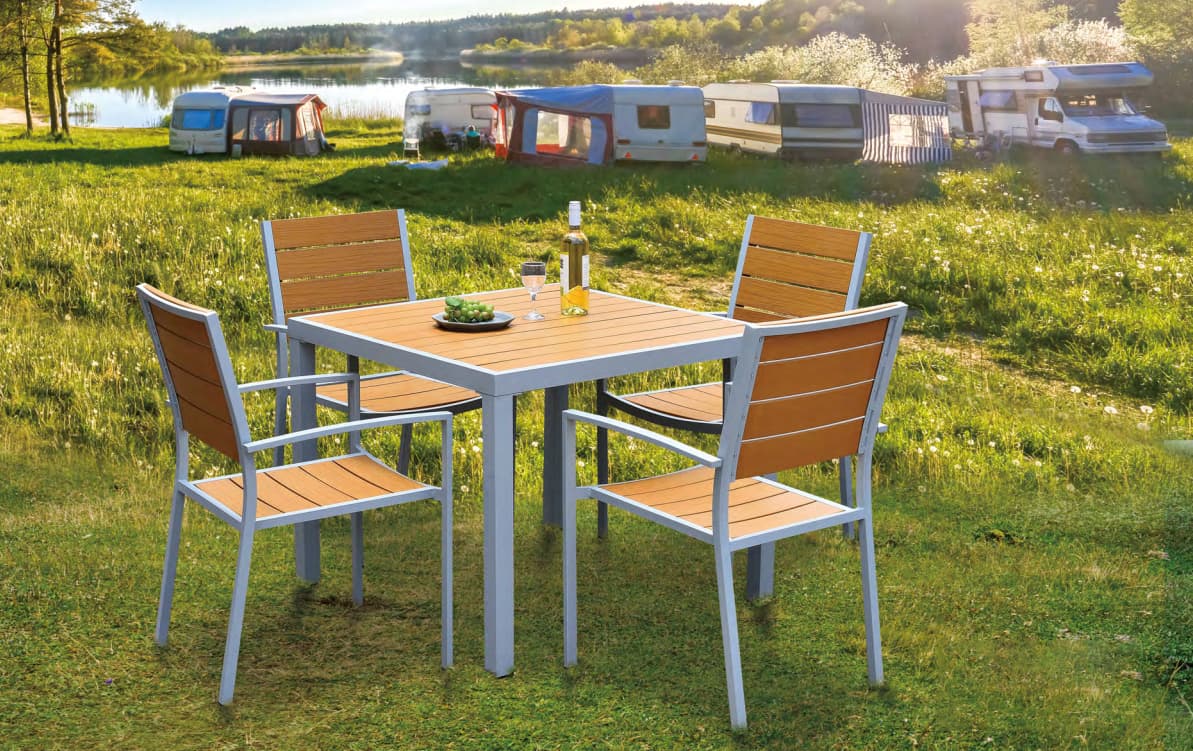 Should you live in an area with cooler summers or year-round rain, opt for furniture that won't rust or rot. Think teakwood or stainless steel.
Think About Style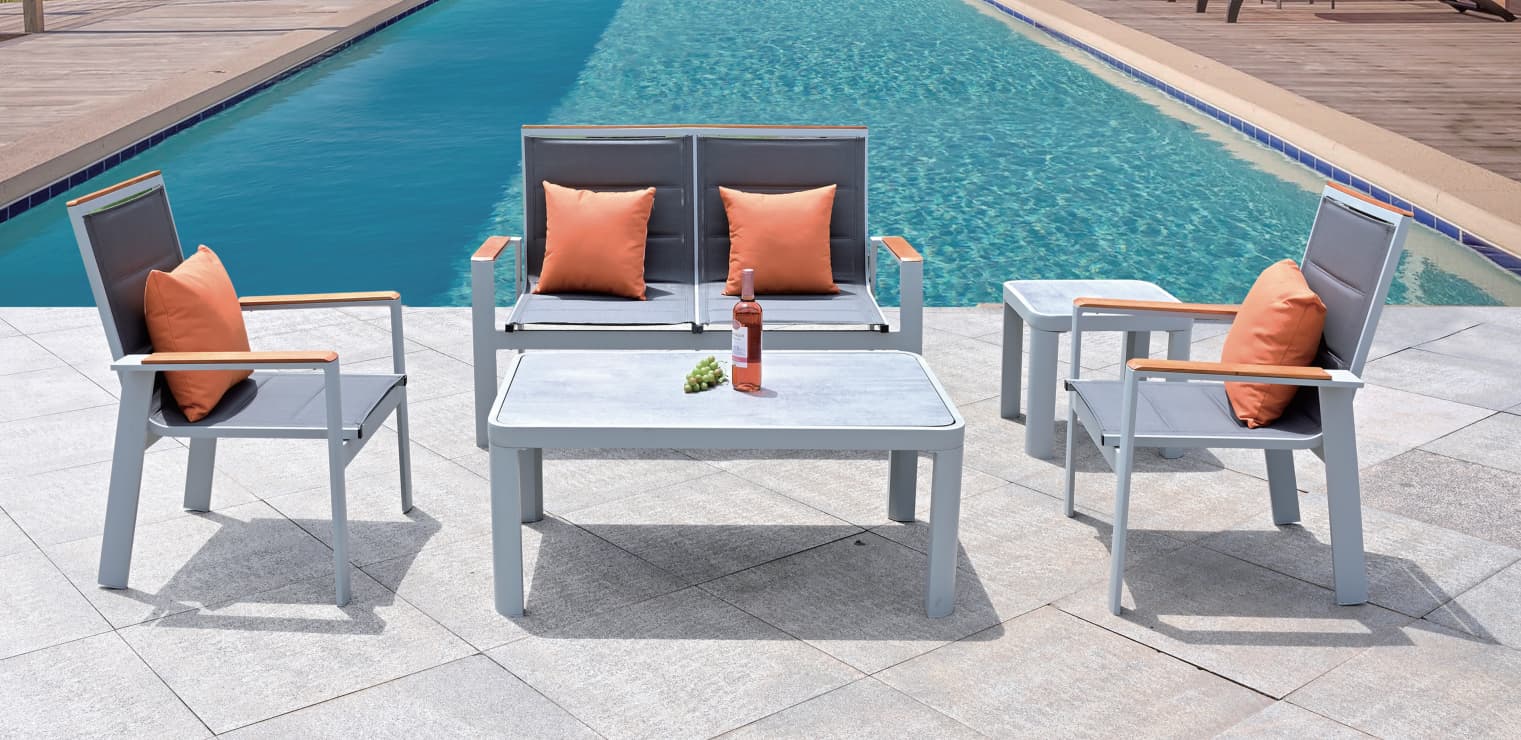 When shopping for outdoor pool furniture, it's important to find pieces that fit both your style and the overall aesthetic of your home. After all, you'll be spending a lot of time in this space, so you want it to be relaxing and inviting.
Take some time to browse different websites and flip through magazines. That way, you'll get an idea of the type of furniture that speaks to you.
Determine Your Budget
Before you start shopping, it's also important to have a budget in mind. Outdoor pool furniture can range widely in price, often depending on the brand and materials used.
So, try to have an idea of how much you're willing (and able) to spend upfront. That will help narrow down your choices and prevent you from overspending.
Consider Functionality
When choosing outdoor pool furniture, think about how you'll be using the space most often. If you entertain frequently, opt for a larger dining set with enough seating for all of your guests.
Choose comfortable lounge chairs if you're looking for a place to relax and catch some rays. These pieces could have built-in features like umbrellas and side tables.
15 Outdoor Pool Furniture Ideas
Now that you have an idea of what to consider while you shop, we've rounded up some outdoor furniture ideas below.
String Lights
To start, we suggest adding some string lights to your pool area for a touch of whimsy. These are great for evening gatherings and create a cozy atmosphere.
You can wrap them around trees, fences, or umbrellas. Or, you could even string them overhead for an extra-festive look. Be sure to get lights that are rated for outdoor use so they don't overheat and cause a fire hazard.
Chaise Lounges
A pool isn't complete without a chaise lounge or two. These versatile pieces can be used for sunbathing, reading, or napping. Of course, you can simply relax on one with a cool drink in your hand.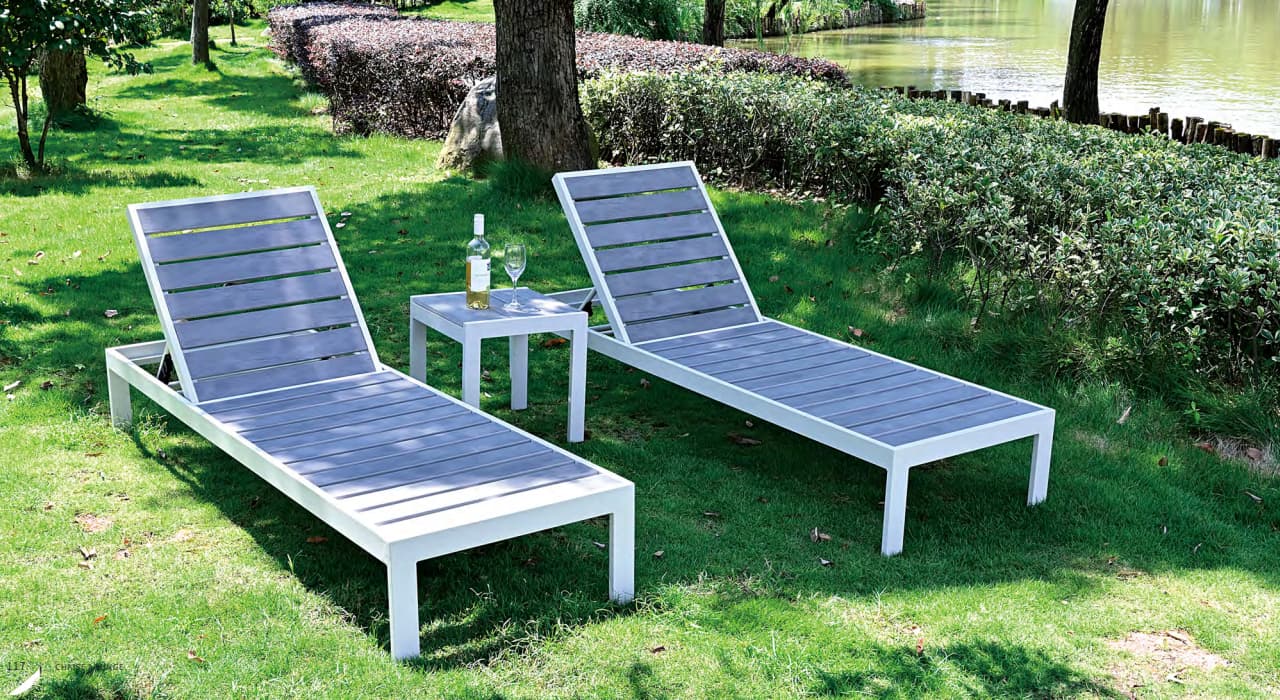 Look for chaises made of weather-resistant materials like aluminum or wicker. These materials will ensure you can enjoy them for years to come. For extra comfort, add cushions in a waterproof fabric.
Resin Wicker Chairs
Add some style to your pool area with resin wicker chairs. These chairs are typically made of synthetic materials. They mimic the look of natural wicker but are much more durable and weather-resistant.
Resin wicker chairs come in various styles, so you're sure to find something that fits your taste. Just be sure to get chairs with cushions made of waterproof fabric. That will keep them looking their best season after season.
Outdoor Sofas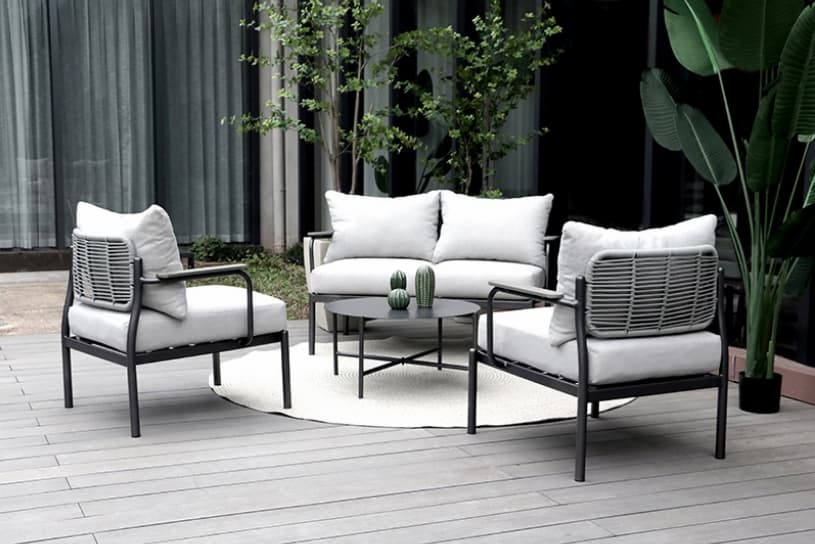 If you're looking for a more luxurious seating option, consider an outdoor sofa. These pieces are large enough to accommodate several people. Best of all, they often come with built-in cushions for added comfort.
As with chaise lounges, materials like aluminum and wicker are ideal for outdoor use. If your sofa will be placed under an umbrella, get a fabric that won't fade in the sun.
Dining Tables
Want to serve up snacks or host a full-blown feast? Consider the pool area as it's the perfect spot to enjoy meals with family and friends. Look for a table made of weather-resistant materials like aluminum, teak, or stone.
If you plan on leaving your table outdoors year-round, be sure to choose a material that won't rust or rot. For a more budget-friendly option, try plastic or resin.
Outdoor Dining Set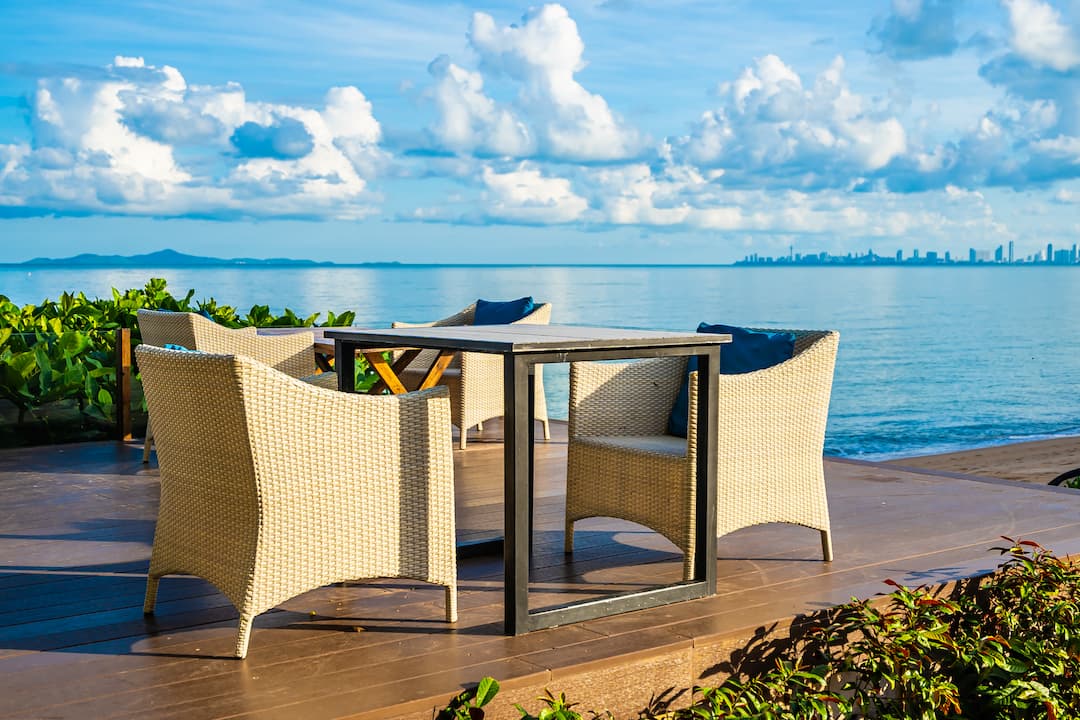 Do you love to entertain outdoors but don't think a dining table will cut it? Then, an outdoor dining set is a must-have piece of furniture for your pool area. Dining sets typically include a table and chairs. But you can also find sets with benches and stools included!
Durable materials like teak wood or all-weather wicker are the best options. And make sure you get a set that's the right size for your space. After all, you don't want your guests to feel cramped while they eat.
Comfortable Seating
In addition to lounge chairs and an outdoor dining table, comfortable seating is another essential. They provide function and style for outdoor living spaces, especially one with a pool.
For instance, you can cluster oversized armchairs around the fire pit or arrange Adirondack chairs on the pool deck. And, like everything else on this list, there are endless possibilities for your space.
Poolside Daybeds
Poolside daybeds are a charming addition to any backyard oasis. They're perfect for reading, napping, or simply soaking up the sun.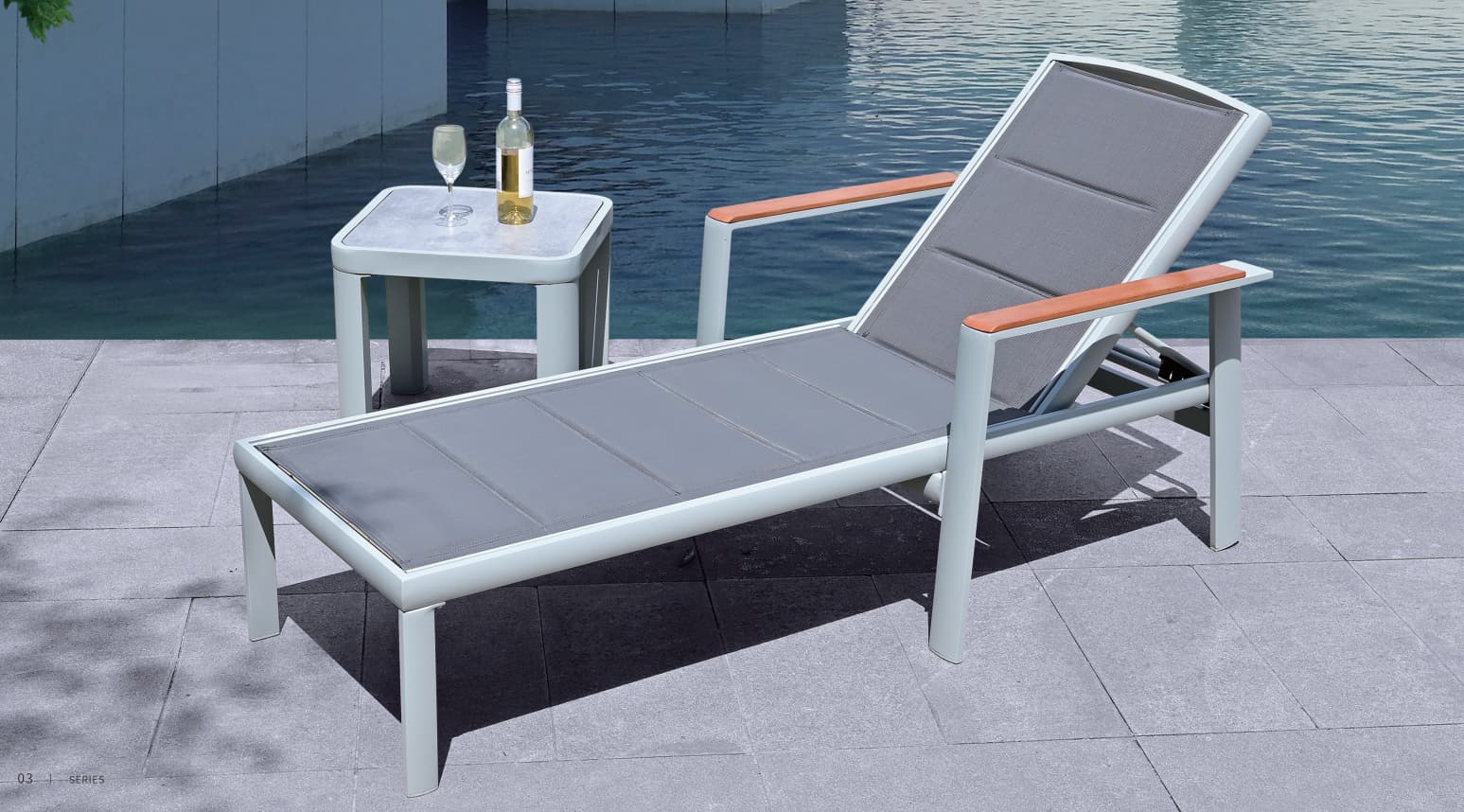 These pieces of furniture are usually larger than chaise lounges. So, you'll get something that can accommodate more than one person! What's more, these little bits of luxury often come with canopies or umbrellas for extra shade on hot days.
Daybeds made with aluminum or wicker are ideal for outdoor use because they won't rust or rot.
Outdoor Rug
An easy way to add style and comfort to your pool area is by adding an outdoor rug. Outdoor rugs come in various colors and patterns, so you can easily find one that fits your style.
Plus, you can get outdoor rugs made from durable materials. Some options include polypropylene or nylon as they can withstand exposure to sun and water. And, best of all, they're easy to clean. You only need to hose them down when they get dirty.
Float Storage
If you want to keep your pool area looking neat and tidy, then float storage is a must-have piece of furniture. Float storage racks come in all different shapes and sizes, so you're sure to find one that fits your needs.
These storage boxes can easily fit other toys, towels, and outdoor accessories. That keeps them within easy reach when you need them. When winter rolls around, simply move your float storage rack indoors. Doing so will keep everything organized until next season.
Poolside Tables
If you're planning on entertaining guests by the pool this summer, you'll need a place to put drinks and snacks. A poolside table is a great way to do just that. When choosing a table, you may want to look for one with a hole in the center so you can easily add an umbrella for shade.
You can also get a more minimalistic poolside table without umbrella-holding features. As with other outdoor furniture, you'll want to consider how the elements might affect your furniture. So, look for a table with a weatherproof coating or weather-resistant materials.
Outdoor Firepit
There's nothing like relaxing by a cozy fire on a chilly evening. And with an outdoor poolside firepit, you can enjoy that experience even more. A poolside firepit is a perfect way to extend your pool season and enjoy your backyard year-round. It will keep you warm on those chilly nights while providing a beautiful focal point for your pool area.
Bar Set
This type of set usually includes a bar counter and stool, along with an umbrella and other accessories. Poolside bar sets can provide a place to sit and enjoy the summer weather while enjoying a cool drink or snack.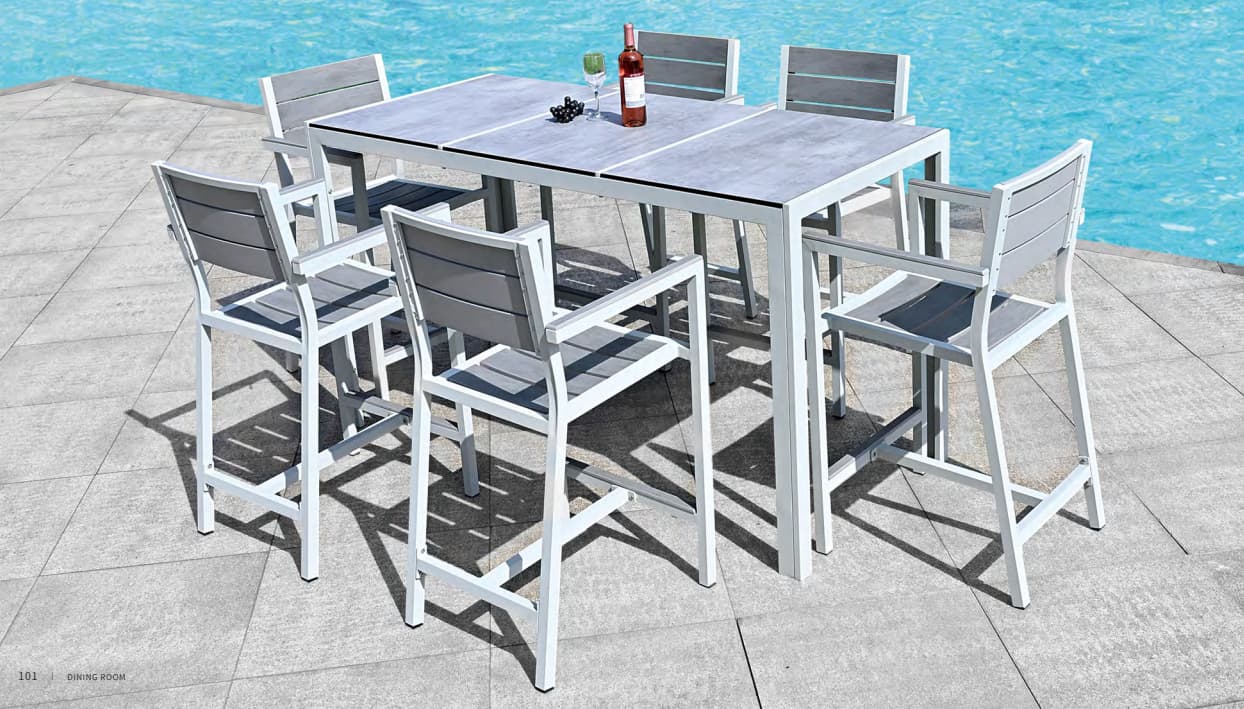 A bar set can also be a great place to entertain guests. Most outdoor poolside bar sets are made from durable materials that can withstand the elements. Some even come with built-in coolers to keep drinks perfectly cold.
Final Thoughts About Outdoor Pool Furniture
No matter what type of atmosphere you want to create in your backyard this summer, outdoor pool furniture is key. If you want a relaxed and laid-back ambiance, look to lounge chairs. For chic and sophisticated, you can't go wrong with poolside daybeds.
Besides aesthetics, you'll want to consider other factors to make the most out of your outdoor space. So, carefully select outdoor pool furniture ideas that fit your style, budget, and climate. Then, you can turn even the smallest yard into the ultimate oasis away from everyday life.